So, I have a bit of a confession to make. I don't actually watch a lot of movies. Like at all. I don't really watch alot of tv either. Except in October, which is why I disappeared for awhile. But yeah, If I have free time.. I prefer to be reading. So, movies especially tend to get pushed to the side. I typically can't spend more than about 30 minutes concentrating on tv before I get bored. I'm strange. But, I do have some favorites that I love to watch over and over again. Here they are.
1.
Beauty and the Beast
My all time favorite Disney movie, maybe favorite movie period. I just love it. I have seen this countless times. When I was 3 and the movie first came out, I'd watch it on repeat. Like, finish the movie, rewind it, and start it all over again. We wore out 3 VHS copies of it.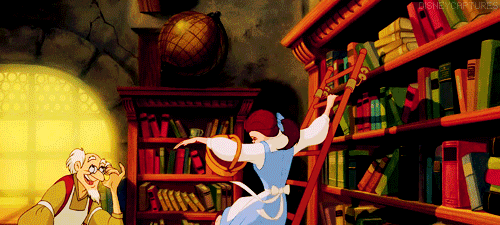 2.
Titanic
This movie caused an obsession with the actual event. When I was in middle school, I probably read half the books published about the Titanic. I had the victim list memorized, and I became obsessed with shipwreck history in general. I was a strange kid.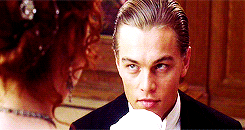 3.
Secret Garden
I just adore this movie so much. My mom was fabulous and had me hooked on all the classics as a kid. The friendships in the movie are just beautiful.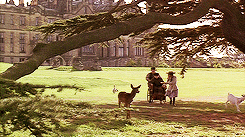 4.
My Girl and My Girl 2
So, a lot of people only like the first, and I'll admit the 2nd had a different feel... but I love this movies. They make me bawl my eyes out... actually every movie so far makes me cry. Maybe I'm a sucker for tearjerk movies.
5.
Harry Potter Series
Really, did you think I'd get through this list without these ones?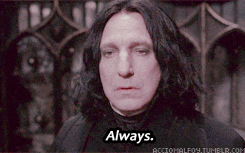 6.
Little Women
Another one based off of classic kids books. I just love this movie. I watch it every year around Christmas.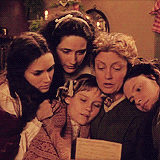 7.
Lord of the Rings Movies
Confession time: I'm in love with Aragorn. Confession time 2: My mom had a full size Legolas statue in our house. Yeah, we like us some men from Middle Earth in my family.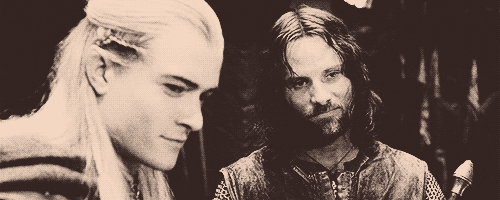 8.
Breakfast Club
Ugh this movie. Just makes me the happiest person in the world. This one leads to number 9.
9.
Pitch Perfect
Any movie that pays homage to my number 8 and is all about singing is a win in my book.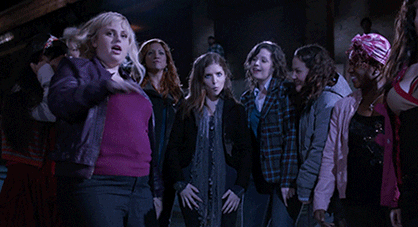 10.
Quidam
So, this last one isn't technically a movie. It's a recording of my favorite live Cirque show. I adore this show. It is my favorite show by Cirque Du Soleil. I was lucky enough to see it live a few years ago, and I love my DVD of it.